Magic Show
Close up Magic
Children Magic
Crazy Waiter
Press Comments
References
Pictures
Contact
Back to german
Fun and amazement magic
right before your eyes!


Dexterity of the fingers and
a good amount of jokes as
well as talking abilities
make the table magic of
Mr. Christelli a unique
experience. He works for
and especially with the
audience –that brings fun,
much fun.
Table magic is the high art
of magic. Mr. Christelli
is a master of this genre, too.
Experience magic
entertainment, watch real
wonders without
big requisites.
Mr. Christelli can, for example,
transform any bill of a spectator
into a 100$ bill –
or whatever you want -
under the close observance
the audience.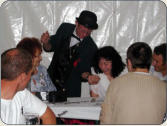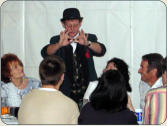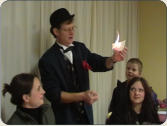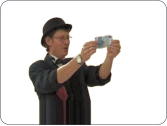 Table Magic is a good way
for a warm up the audience
for a subsequent stage show.
Demo-Video